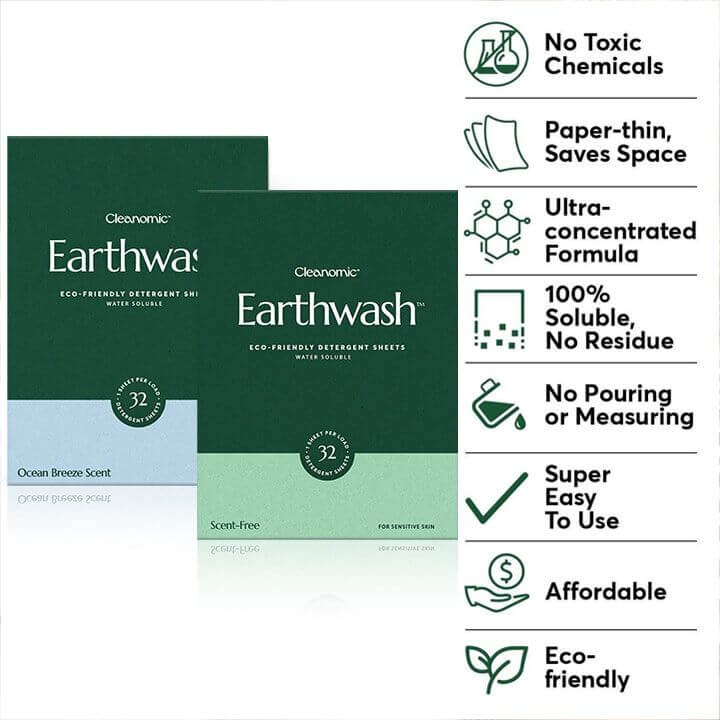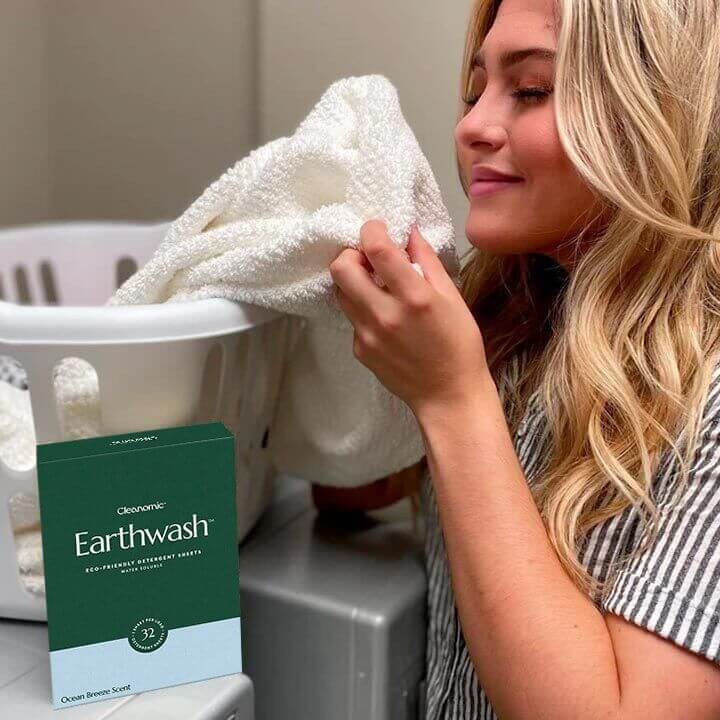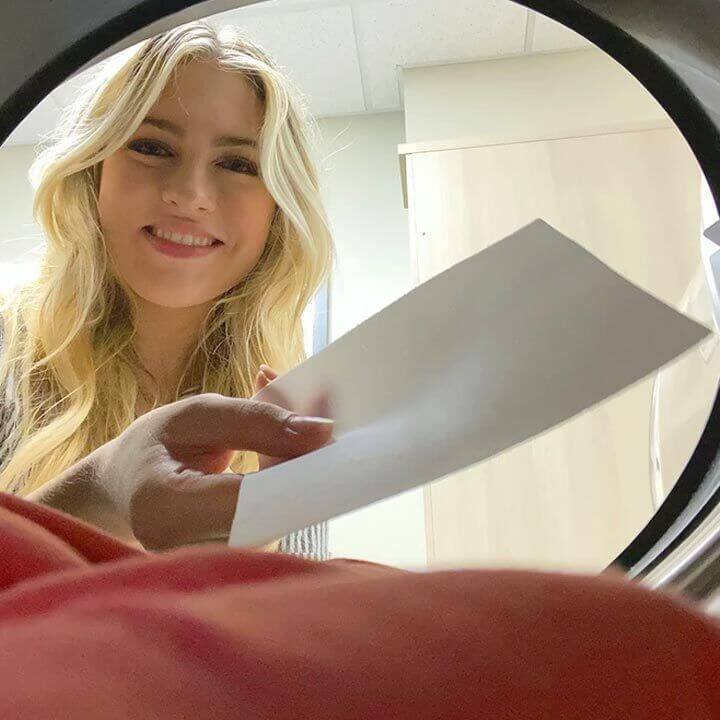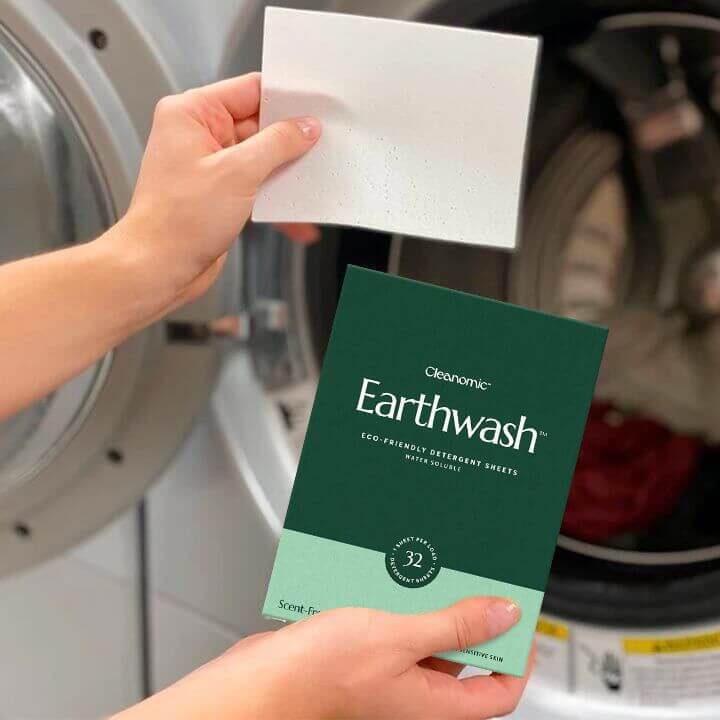 Stop Using Harmful Liquid Detergents - Earthwash's Skin-friendly Sheets Transform Your Laundry Routine
Compact and lightweight: Save your much-needed space. Don't carry bulky and heavy plastic jugs again.

Super easy: No pouring, measuring, or spilling liquids. Each sheet is premeasured to thoroughly clean a full load of laundry. Just toss a sheet in with your clothes. It dissolves almost instantly in the water and works with any washing machine.

No harmful chemicals: It's safe to use on sensitive skin.

Reduce your plastic pollution and produce less suds to reduce water use as well.
Earthwash has been in high demand and inventory is limited. We have reserved your order for
0 MIN 0 SEC
FREQUENTLY ASKED QUESTIONS
How much can 1 sheet handle?
Each sheet is intended to clean 1 regular sized load. Unlike liquid laundry soaps, these easy to use sheets don't need any measuring, pouring, or spilling.
Is this safe for baby clothes?
Yes. ECustomers with sensitive skin have said that they don't feel any irritation with EarthWash. Our formula is gentle on skin but powerful on stains, dirt and grime.
How does a paper like strip become detergent?
Earthwash is a dehydrated detergent. Toss a sheet with your clothes in the wash, then the sheet will dissolve almost immediately on contact with water. No need to measure or pour.
What is your return policy?
We have a 30 day satisfaction guarantee. Please refer to our return policy at the bottom of the page for more details. Happy Shopping!